YOU'RE GETTING MARRIEEEED!
LET'S TALK DETAILS.

I know you've got a lot of questions, here's a guide and some questions I have gotten in the past to save you some e-mails back and forth!
My style:

So what can you expect, if you choose me as your photographer?
Inside jokes, simple posing, genuine smiles, and plenty of laughs.
I've never been a fan of the "look at the camera really seriously…" That was popular maybe 10 or 15 years ago.
My style is very simple and light-hearted. You should leave your session and wedding day confident in the poses I put you in, and confident that I made your photos natural and memorable.
I pose my couples as naturally as possible to keep your photos genuine, but I also have my couples run around, crack jokes with each other, and do fun actions to get candid smiles and movements. I strongly believe that the posed smiles are necessary and beautiful. But the candid moving images of the two of you laughing together are the photos that you will cherish for years to come. I believe both styles are equally important.
Grandma Sue and Mama June always want a few smiling at the camera photos- but I'm confident that you'll fall in love and most-likely print the candid joyful images.
Can we send you a shot list for formal photos?
I love if you have inspiration! I'd love for you to send any images that you feel reflect the vibe of your session or wedding day. In regards to duplicating images, however, I do not copy other photographers work. I want to work with you to create our own vision together that will perfectly represent your unique wedding and relationship.
Will I be sending you some of my favorite photos the morning after the wedding reminiscing about how amazing it was?
Yes. YES. YES!!!
GETTING READY
How long do you recommend we book for you to photograph the wedding party getting ready?
I would consider this full coverage. Full coverage is from beginning to end of wedding day.
If you want getting ready images- I suggest you book between 9-12 hours.
I ask to have at least 2-3 hours of time to photograph wedding party getting ready.
What do you photograph at "Getting Ready?"
-Details, Details, Details! Rings, invitation suite, hair clips, flowers, the dress, the veil, his watch, his shoes, her shoes.
The more, the merrier! I ask that you have these details set away all in one place for me when I arrive. Photographing all the details requires at least 1 hour.
-After Details are photographed, I'll usually start taking photos of the guys! I'll focus on the groom, and then start including the groomsmen. This is also a great time to give your wedding party gifts (if you have them) so I can photograph all the love!
This is also a great time to give your wedding party gifts (if you have them) so I can photograph all the love!
-I then move into the bride and bridesmaids. I ask the bridesmaids to be ready first- so they can help the bride get her dress on. If mom is helping with the dress, mom needs to be dressed and ready :)
This is also a great time to give your wedding party gifts (if you have them) so I can photograph all the love!
-I usually finish off getting ready with some single portraits of both the bride and groom, and each side of the bridal party all dressed and ready to go!
During this time, a lot of couples choose to exchange letters to be opened on the morning of the wedding. This is the perfect time to do it, and I love when my couples incorporate this into Getting Ready! You can do it before the dress goes on- or after!
Do you Travel?
I do! Most of my weddings are out-of-state. For weddings outside of UT, I have travel-included pricing that I can send to you so you don't have to worry about the pricing of flights/hotel. Easy-Peezy. Once the contract is signed,
I book my flights and hotel myself so you don't have to worry about the little things like if I prefer a window or aisle seat on the plane ;)
Standard Shot List
Following your ceremony we'll take family photos, and dependent on your schedule, full bridal party portraits as well. Here's my standard shot list during that time! Prior to your wedding, I'll send you a wedding information form that will also ask for any additional images you'd like. We'll go over scheduling for those shots as well if you have several requests.
Bride and Groom with Groom's extended family

Bride and Groom with Groom's immediate family

Bride and Groom with Groom's Parents

Groom with Mom, Groom with Dad

Bride and Groom with Groom's Siblings

Bride and Groom with Bridal Party
Bride and Groom with Bride's extended family

Bride and Groom with Bride's immediate family

Bride and Groom with Bride's Parents

Bride with Mom, Bride with Dad

Bride and Groom with Bride's Siblings

Bride and Groom with both immediate families
Can we send you a shot list for family photos?
I arrange photos better with an understanding of your family structure, rather than you sending me a shot list of the photos you want with each individual.
I like to have a list of names and brief descriptions of the whole immediate family. I can memorize this better than a shot list, and I always go over this with my 2nd shooter and videographer so we all can remind each other who is who :)
What am I looking for?
EXAMPLES:
RACHELS FAMILY:
Mom and Dad are still married
I have two older brothers Jake and Kade, and two younger sisters Carly and Madi.
My oldest brother Jake is married with two kids-(Max & Sammy)
My younger sister Carly is engaged and we want her fiance in all family photos.
My grandparents on my moms side will be attending the wedding
Only my Grandpa is coming from my dads side.
I'm having two cousins flying in from Europe, and I'd love a photo with them!
TYLERS FAMILY:
Mom is remarried to Ryan - they have one daughter -Kenzie (my half sister)
Dad is single.
I have three younger sisters Taylor, Emma, and June.
My younger sister Taylor has down syndrome- and may need extra assistance with family photos.
Emma is dating someone, and he will probably be coming- but we do not want him in family photos.
My moms parents have passed, but my grandma on my dads side will be at the wedding.
I really want to have a photo of all 3 parents (Mom, Dad, and step-dad Ryan)
If time permits during wedding party photos (prior to ceremony) we try to take individuals of you with all of your wedding party (bridesmaids/groomsmen) For extended family photos, we suggest including your Grandparents and any close Aunts/Uncles. Please keep in mind the more people included, the longer the photo will take to set up and can ultimately take time from other scheduled areas. Please let me know if you have any grandparents that need additional assistance. (wheelchair access for photo locations, or if they will only be attending a portion of the wedding day.)
RETOUCHING
What kind of retouching do you do?
Every photo in your wedding gallery is retouched to balance coloring, and enhance lighting.
I do full retouching on all bride/groom portraits only. Full retouching can take 10-15 minutes on each photo. Full retouching includes 2 rounds of basic color editing and full photoshop retouching.
I get rid of pimples, whiten your teeth (if necessary), smooth out your skin, get rid of hair fly-aways, get rid of distractions.
I grew up with acne my whole life. I know how it feels to get photos back and not really feel great about them because of all the pimples. Why would I want those photos on my walls?! Trust me, I get it. I want you to feel your absolute best when you get your gallery back!
If you decide you want even MORE retouching after getting your gallery back, I outsource ADVANCED retouching for $10 a photo.
FREQUENTLY ASKED QUESTIONS:
Do you like to do an in-person consultation before we meet?
I would LOVE to meet you in person, if possible. But I don't believe it is absolutely necessary. Most of my brides are from out of state- so many times meeting in person isn't always an option. So I have learned many ways, like this guide, of getting to know my couples to figure out if we are a good fit. We can e-mail, chat on the phone, or even skype if you choose to do so.
Do we get all the images from the wedding?

I think me holding photos hostage from your wedding is TOTALLY NOT FAIR.
What do I want those photos for? YOU want those photos!.
I'll get rid of the blinking, blurry, doubles or unflattering photos- (and honestly, why would you want those?)
But yes, you will get all the best photos from the wedding :) YOU'RE WELCOME!
My mom is paying for the wedding, does she sign the contract?
The bride and groom do need to be the ones to sign the contract. Mom or Grandma is welcome to help you pay, but the couple is the party hiring me so I want them on the contract.
I just want to make sure YOU know how I work, and YOU are the one hiring me. (and I want you to want me ;) )
Should I hire a second shooter?
Though a second shooter isn't necessary, I strongly suggest having one! So many things are happening on your wedding day, it is so helpful to have another person there to get an additional perspective. I highly suggest hiring a second shooter if you are hiring me for getting ready pictures, or ring ceremony pictures. Not only do you get more pictures, but you can have a photographer at two places at once making scheduling a little easier to manage. It's a lot better to have TWO Chelsea's running around than just one of me :)
When is our total balance due?
Your balance is due 10 days prior to your event date, after which late fees begin to accrue at $100/day. Invoices are automatically sent out at the beginning of each month, however if you'd like to pay earlier than the month of your even just send us an email! We'd be happy to send you the final invoice earlier.
Do we have to order prints from you?
I strongly suggest printing through my services with a professional printer, although it is not necessary. My pricing for prints will be available to you once your gallery is delivered. Your wedding package does come with a print release, so you are welcome to print on your own. We are happy to make suggestions of printing companies as well!
How much coverage do I need?
Wedding day coverage varies between events- for simplistic coverage of only the ceremony and reception, we suggest six hours. For a more documentary coverage of your wedding day, such as getting ready to send off, plan on a full day of coverage which can range between nine-twelve hours.
Will you bring your own lighting?
Yes! Whether your wedding is taking place locally or out of state, we are prepared with out own lighting set ups for images after sunset.
How do we pay you?
When I write up a proposal, I set payments up monthly. Your total bill will be divided into payments leading up to one month before your wedding. For example, if you book me 8 months before your wedding, you will have 7 payments once a month. The system I use for payments is very secure, and will send you friendly reminders to ensure you don't forget any payments. Once your first payment is made, my system will do the rest in sending you reminders so I don't have to. Your wedding does need to be paid in full 1 month before your wedding day.
How do we get a hold of you?
I will always prefer you to just email me through honeybook so I have everything in one place!
CALL: 801-783-8812
TEXT: 801-783-8812
E-MAIL: hi@chelseafabrizio.com
Respond back to my honeybook e-mails :)
(If you call and I don't answer, always leave me a text :) -who leaves voicemails anymore these days?)
Why should we do a separate formal session before/after the wedding?
Trust me- I always get some formal pictures of the couple at the temple! But separate formal sessions are a great option if you want to print pictures for your reception, or if you just want more images of the two of you together in your wedding attire. Temples are REALLY crowded and busy on wedding days (especially spring/summer), and we usually aren't able to get everything we need before you need to get to your next event. Having an additional formal session allows us to get a lot more images of just the two of you- without worrying too much about a busy wedding day timeline. You can do a formal session before the wedding, OR AFTER! (Why after? We get to party some more after the wedding, you don't have to worry about the dress getting too dirty, you aren't on any timelines, and you get the wear your dress one last time!)
Do you take candid photos throughout the night while specific events aren't happening?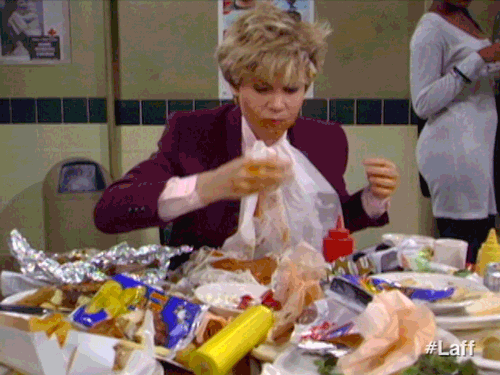 I'll be honest. People hate getting their photos taken when they are eating. So I don't take photos of people eating.
People hate getting their photos taken mid-conversation, so I don't take a ton of photos of people mid-conversation… If I see Uncle Bob cuddled up to Aunt Susan— I will go take their picture! But I won't take a photo of Uncle Joe eating his steak and Mash Potatoes.
Do you feel me?
I love walking around, and asking groups I see if I can take their picture! If I see your mom mingling with someone that looks like a long-time friend, I'll try to jump in and ask them to smile at the camera for me :)
I just don't think you care for a million photos of your random neighbors eating your food.. Am I Right? So I don't shoot a ton of candid mingling photos.. So!!! With that being said, keep lines minimal. and party hard!
If you have questions on this- please ask :) I'd love to explain more in detail.
When should we have our engagements taken?
Engagement sessions typically take place 2-3 months prior to your wedding date. Our turnaround time for engagements is 10-14 days, so it's best to schedule your engagements sooner rather than later.
Will you cry at our wedding?
Most likely YES.
THE EXIT
Your wedding day will be perfect, and what better way to celebrate your nuptials with a romantic send off from your loved ones. Sparkler Exits are easily the most popular with current wedding trends- they are an incredible way to end the celebration. It's best to purchase sparklers that are 36" long. They'll create a bigger, brighter flame, as well as last long enough for you to take your time down the aisle and possibly go down twice! It isn't uncommon for most couples to do two rounds down their sparkler exit aisle- and in case something goes wrong, it's nice to have that extra burn time. Click HERE to purchase our suggested and favorite wedding sparklers!
SPARKLER EXITS NOT YOUR THING?
That's okay! They're not for everyone. If you're unsure about walking through flames, or if your venue has fire restrictions we have some favorite alternate options. Confetti, Glitter, and Floral Petals are all gorgeous and incredibly fun to have for your exit!
When scheduling your exit in correspondence with your coverage, we do ask that 15 minutes of your coverage is reserved for the exit. If your exit is at 9, we will be scheduled until 9:15 as it typically takes 15 minutes to get everyone set up and you sent off!
LET ME HELP YOU!
I have created comprehensive guides that will answer so many questions you will have and walk you through step-by-step through the process of wedding photography... and so many other aspects of your big day, that you might not even think about. Having shot hundreds of weddings, I have seen just about everything and want to make sure you have all the information you need to have a completely stress free day and avoid some situations I've seen in my experience, and give you so many tips and tricks to make the planning of a wedding easier.
Once you have booked your wedding day, you will recieve the following guides to help make the wedding day stress-free!
Vendor Guide

Location Guide

What to wear to engagements guide

Wedding day timeline guide

Wedding day lighting guide
RECOMENDED VENDORS:
I've worked with a lot of people in the wedding industry.
I've worked with some vendors that LOVE their job, LOVE their couples, and go out of their way to make their couples feel at ease, and strive to help make the day as stress-free as possible for everyone involved.
I've also worked with vendors that are just in it for the money, and vendors that make my job harder-- or they aren't as helpful to the couple as I feel like they should have been. I've been to shoots where the videographer shows up an hour late, I've had weddings where the bouquet is falling apart, and I've had brides extremely upset with their makeup artists because the colors didn't match their skin tone. This makes me SO SAD. Not only is it so hard to work with these people, but I hate that my poor brides have the biggest regrets when hiring them.
When you book with me, I'll send you a list of all the vendors that I've worked with that I trust, I love their work, and I recommend to anyone! If I were to get married again, these are the people that I would trust to help me with my own wedding. Not only are they great vendors- but they are in a very similar price range as me. Making things a little easier for you!
These vendors include:
videographers, makeup artists, hair stylists, venues, caterers, florists, DJ's, Live bands, and wedding planners.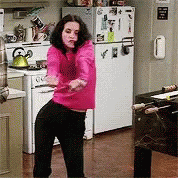 Again, thank you so much for contacting me to be your photographer.
I am so happy to be considered! I know there are a million photographers to choose from,
so getting your inquiry means the world and I take it as a huge compliment. I'm so lucky I get to call this crazy fun hobby a JOB. THANKS TO PEOPLE LIKE YOU.
Please reach out if there is anything I can do to help with any other wedding plans, or if you have any questions for me!
I wish you all the best in planning for your wedding! I know it can be a happy- but stressful time,
and I'd love to help in any way I can.
Congratulations again!
Can't wait to chat with you more.
Chelsea